Media Design School students showcase their work at the IGN Select Awards
About this course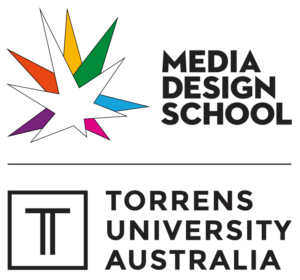 Whether you dream of working for AAA game studios like Blizzard and Bethesda, or want to program innovative indie games like Braid or Super Meat Boy, your career as a games programmer starts here!
The Bachelor of Software Engineering (Game Programming) course gives you everything you need to get your hands dirty and build your programming skills from the ground up.
You'll get to:
Learn C++ and other coding languages that are compatible with industry platforms and game engines like Unity and Unreal
Be able to develop PlayStation games through the PlayStation First Academic Development Program
Collaborate with other talented programmers and game artists to create commercially viable games from conception through to working live demos
By studying with the Media Design School at Torrens University Australia, you'll also be studying at one of the top 3 design schools in the world, while having access to a global network of Laureate International Universities.
Workload and assessment
In order to succeed in your studies, each subject in this course requires 10 hours of study per week, comprising 3 hours of facilitated study and 7 hours self-directed study.
Assessments for this course may take a variety of forms, including:
Practical assignments
Research projects
Presentations
Eligibility
There are two ways to gain entry into this course:
General entry:
Completed Year 12, or equivalent with a minimum ATAR of 60; AND
Have completed SACE Mathematical Methods or Mathematical Studies, or scored above average in the Torrens University Maths test
Special entry:
Have broadly relevant work experience; OR
Have completed or partially completed formal or informal study; OR
Hand in a written submission to demonstrate you have a reasonable prospect of success
Submit a programming portfolio of 5 pieces of original work
All students are also required to demonstrate sufficient competency in English.
Areas of study
In this software engineering and game-programming course, the subjects you may study include:
Introduction to software engineering
Maths 1
Algorithms and data structures
Maths 2
2D game programming
Game design principles
Introduction to computer graphics
Networking and database systems
Computer architecture and operating systems
Rapid game prototype
Artificial intelligence and physics for games
Game development PlayStation
3D graphics programming
Work integrated learning
Social enterprise
Production capstone
Pre-production capstone
Campus locations
This course can be delivered on campus to provide you with practical training in a face-to-face learning environment. It is available to study at the following locations:
New South Wales:

Sydney (Ultimo)

Queensland:

Brisbane (Fortitude Valley)